Top 7 best action games for Android of all time for your smartphones
There are thousands of best action games for Android available in the google play store. Too many options come with confusion to choose the best one. Here I will be helping you to get some best action games for Android of all time or best action games for Android offline. And be amazed to see the beauty of games set, storyline, graphics, powerful characters, multiplayer compatibility, and so on.
Fortnite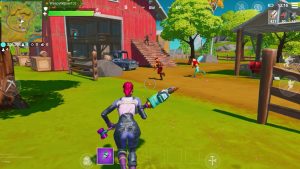 Fortnite Battle Royale did not take long to become a modern-day icon. It blurred the lines between gaming and mainstream entertainment. If PUBG was the pioneer of the BR genre, Fortnite took it to unprecedented heights. If this list's primary metric was popularity, Fortnite would easily sit right on top. It took the fundamentals of PUBG and made some quirky and innovative additions that simply catapulted it beyond even its inspiration.
Featuring building mechanics, players can gather resources from the surrounding environment to allow them to build structures. You can build these structures to give yourself some protection, help your fallen comrades to recover, gain a vantage point, or simply just build for the fun of it! Not without its share of issues in recent times, Epic Games has faced the ire of many of its fans. However, it has also made some grand strides in the community to keep itself very much relevant in this fast-paced world.
>>> Download Fortnite for Android
Call of Duty: Mobile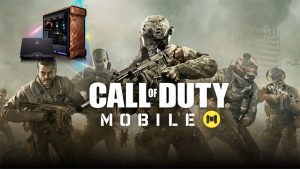 Call of Duty: Mobile is the most popular FPS game and one of the best Android games of all time. It has all of the elements of a good online shooter. There are multiple PvP modes, various things to unlock, and the graphics and game play are both excellent. It has a 100-player battle royale mode similar to Fortnite and PUBG Mobile (two more excellent action games) along with the standard deathmatch style like Modern Combat and Critical Ops (another two excellent action games). However, Call of Duty: Mobile is the top dog right now in the genre and so it's the one we'll recommend first. Any of the four other games we mentioned would fit well on this list too.
>>> Download Call of Duty: Mobile for Android
Sky Force Reloaded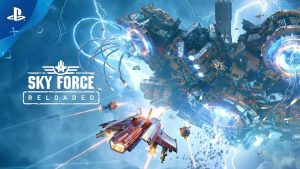 Sky Force Reloaded is a top-down shooter with tons of action. Each level has you flying through a battlefield, destroying enemies, complete in-level objectives, and avoid being destroyed. The game also has various aircraft to unlock, upgrades, and card buffs to make things easier. It rounds out the experience with beautiful, colorful graphics, voice over work, and a decent soundtrack. It's a bit older and there are plenty of other top-down shooters. However, few have the polish of Sky Force Reloaded.
>>> Download Sky Force Reloaded for Android
Shadowgun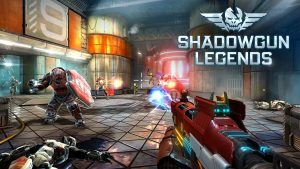 Humanity is at the brink of extinction, tormented and slaughtered by an alien race in Shadowgun. Play as a glorified soldier with access to an extensive arsenal of weapons. Obtain better weapons, armor pieces, and customizable options as you progress through the game. Complete quests and missions in a large persistent open world, working alone or with a team. Level up as a Shadowgun in ranks, attack and loot distant planets, craft equipment, and acquire credits to spend at the in-game store. Fight a slew of different enemies, from grunts to giant mech bosses, in order to save mankind in Shadowgun Legends.
>>> Download Shadowgun  for Android
Into the Dead 2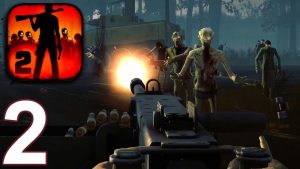 Into the Dead 2 is one of the more unique runners on mobile. You run through a field with weapons and defend yourself against the zombie horde. The second game adds a lot from the first game. That includes multiple endings, more weapons, a dog companion, and even some tower defense elements. The game also features daily and special events, but that's fairly normal for free to play titles. The endless runner style along with the shooter elements combines two excellent action genres into a single experience. This is another one of the really good ones in the list of best action games for Android of all time.
>>> Download Into the Dead 2: Zombie Survival(Mod Money/Vip) for Android
Critical Ops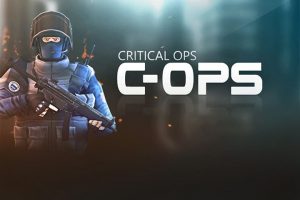 Outwit and spray opponents with bullets in Critical Ops (aka C-OPS), a mobile FPS that is similar to CS:GO. It features fast-paced combat between terrorists and anti-terrorists, where each team must work as a squad to achieve different objectives. Learn and master a variety of weapons, such as sniper rifles and grenades. Customize your favorite weapons with skins. Compete in intense PvP gameplay that emphasizes tactical and technical skills. Join a clan with friends, host private matches, and watch the competitive eSports scene.
>>> Download Critical Ops: Multiplayer FPS [Mod] for Android
Modern Combat 5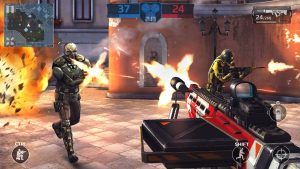 If you have played Call of Duty before, then you are going to love this game on your smartphone. In the game, you are the super soldier who's going to lead your team to glory by shooting terrorists, bringing down helicopters, sniping enemies on water jets and a lot more. Launch an all-out attack as the assault class, embark on a stealth mission with the recon class, or choose a class from the 9 options available which suit you. You can play in 5 vs 5 game modes against other people from around the world and coordinate your strikes via voice chat with your teammates to win the battles. The game requires a lot of quick reflexes and skill if you want to see your name at top of the leaderboard. The graphics are stunning, the combat environment is realistic and the overall experience is simply one of the best you'll get from a mobile game.
>>> Download Modern Combat 5 for Android
These are our picks for the best action games for Android of all time. But do keep in mind that a majority of the games on this list are quite resource intensive and require internet connectivity, so make sure that you run them on a smartphone with a decent hardware for the bests experience.