Top 7 best offline shooting games for Android you should play
Where else can you find so much action as you do in shooters? FPS or TPS – it doesn't matter, the main thing is hot shooting, explosions, and chaos. Here are the best offline shooting games for Android 2020.
Cover Fire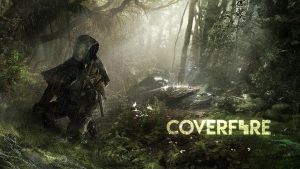 Cover Fire is one of the most good looking best offline shooting games for Android. If you want an explosive action-packed shooter for Android then Cover Fire will surely be a good choice. You get to choose from a diverse roster of characters to play as and there is a large collection of deadly weapons that you can use against the enemies. The graphics are very good and the game looks as if it was a console game. You get to use multiple soldiers in the battle each with their own unique abilities and skill sets that will come in handy during the battle. Lead your army to victory and bring the revolution against the evil organization in this exciting game.
Download Cover Fire: Offline Shooting Games(Mod Money/VIP 5) for Android
Into the Dead 2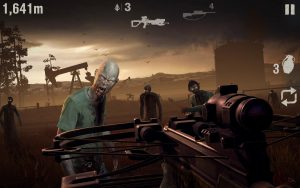 Just like its predecessor, Into the Dead 2 is not your traditional shooter game rather it's an endless runner game which mixes enough FPS elements to give you a unique experience that is fun to play. You are playing as a survivor in a world infested by zombies and your aim is to save your family. In your quest, you will have to collect weapons, upgrade them, and form a friendship with your loyal dogs so that you can complete the journey and save your family. The game has seven different endings so the choices you make will affect your outcome. If you love shooting and endless runner games, this is a must play game for you.
Download Into the Dead 2: Zombie Survival(Mod Money/Vip) for Android
Blazing Sniper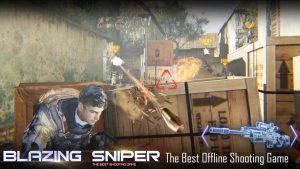 What are the best offline shooting games for Android? This is one of the coolest and realistic games in the genre of action, which you can play offline. Just try to download Blazing Sniper and start a global shootout with enemies. The player will be able to feel like a real sniper and shoot a huge army of enemies.Thanks to the innovative graphics, it will be possible to play action from any mobile device and complete hundreds of tasks. Use a huge amount of weapons in a shootout, among which there are machine guns, uniforms, and rifles. Perform a huge number of tasks that offer to fight terrorists.
Download Blazing Sniper- Elite Killer Shoot Hunter Strike for Android
Gun War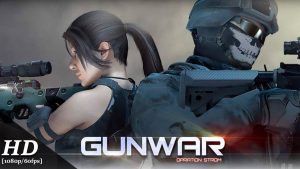 A huge number of unrealistic opportunities will be available to those who will become a soldier of a special forces unit. The player can download Gun War and try his hand at shooting as an elite fighter.
The game has high-quality and detailed graphics in 3D. All game progress will be saved to the cloud, so never lost. Many different missions and weapons will be available to the unit fighter. The special effects of shooting and explosions look very colorful. All this immerses in a realistic atmosphere of combat time. Therefore, you should download Gun War and feel the adrenaline flowing through your veins.
N.O.V.A. Legacy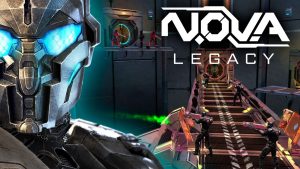 The user will be in the role of Kal Wardin, who, dressed in a stylish armored suit, will resist the alien invaders. AI assistant Yelena will help the protagonist in this difficult task, whose tips and advice are never superfluous. The scene of action is a huge space ship, which has been attacked by aliens. The game can boast a nice three-dimensional graphics and high-quality sound. In addition, the optimization is performed at a high level.
N.O.V.A. Legacy – a classic mobile shooter, made in the best traditions of Gameloft. You have the unique opportunity to plunge into such a gaming world on your mobile device, which is not inferior to the console gaming world.
Download N.O.V.A. Legacy for Android
Critical Ops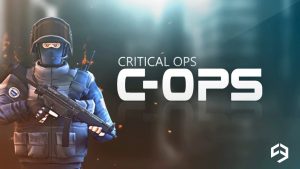 Critical Ops is one of the best offline shooting games for Android. It offers three game modes to choose from: bomb defusing, team deathmatch, and gun game where you cycle through different weapons every time you kill an opponent. Boasting over one million active daily players, you'll always be able to jump into a match with little to no wait time. It's kind of got that Call of Duty: Modern Warfare vibe to it, mixed with a healthy dose of CounterStrike to create a best-of-both-worlds scenario that offers great graphics and really solid controls. It's free to play with in-app purchases available, but you can only buy skins for your guns and the developers have assured players that this game will never be pay-to-win.
Download Critical Ops: Multiplayer FPS[Mod] for Android
Battle Prime
For those who prefer third-person view over first-person, there's Battle Prime: a methodical multiplayer shooter that offers a refreshing change of pace from the other games on this list.There's a great amount of team play and strategy involved here, as the map relays the position of enemies in the sight of your teammates, marking them with a red triangle. This allows you to rush in to offer support for a teammate and can allow you to sneak around and flank enemies — just keep in mind that the other team can do the same right back at you.
Download Battle Prime for Android
These are the list of best offline shooting games for Android which you can't afford to miss. So, go ahead and add all these game on your favorite list and enjoy right now!