Top 9 best iOS games of all time that should be installed on every iPhone
There's so many great games on App Store but how do you know which are the real gems? This "Top 9 best iOS games of all time below" maybe the great answer that you are finding.
Fortnite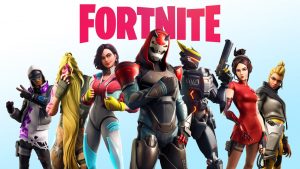 The incredibly popular Fortnite might be what you would get if Blizzard had designed PUBG. With a more arcade-like and accessible aesthetic plus weekly updates that unveil new weapons, challenges and game modes, it's no wonder this game is hotter than ever. The mobile version even carries over your items from consoles and the PC version.
Crossy Road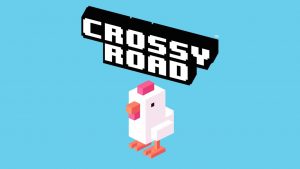 Crossy Road's gameplay is nothing new but this game is one of the best iPhone games of all time. It's just Frogger. Its central joke, "Why did the chicken cross the road?" is even older. But none of that stopped Crossy Road from being one of 2014's breakout iOS hits. Helping a poor animal avoid busy traffic is a great premise for an endless action game. Elegant social features encourage friendly competitions for high scores without obnoxiously interrupting the single player experience. Plus, who can resist the charm of a world and characters made entirely of colorful cubes?
Hearthstone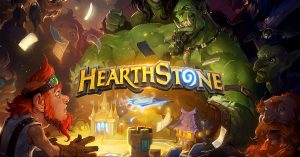 The mobile format is perfect for digitizing card games, and if you're looking for the best collectible card game experience, you can't go past Hearthstone, produced with all the polish and shine Blizzard can muster. The game is based on World of Warcraft, and each of the nine classes has a deck based on its WoW equivalent, which allows for a variety of play styles. And there are also meaty options for both single-player and competitive multiplayer, and it's perfect for both quick-play or something more in-depth. In short, it's extremely versatile and you can play it however you like. It's hard to imagine a more perfect digital CCG experience.
Plague, Inc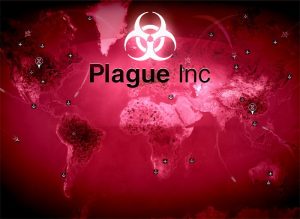 This game marked the first time in my life I found myself saying, "Heck yeah, necrosis!" It's a fantastic concept for a game. You control an epidemic, and your aim is to spread it throughout the world and kill everyone before humanity can develop a cure. You have a variety of tools at your disposal to mutate your virus: the ability to add symptoms, including fatal ones; methods of communicability, including animal-borne, airborne and body fluids; and resistances. Each of these can be built up in trees that interconnect, making your virus strong. And, as your virus spreads, you gain DNA points that you can spend on more abilities. It's tremendously exciting, especially when your virus grows strong enough to mutate on its own, as you race against the development of a cure.
Snipers Vs Thieves: Zombies!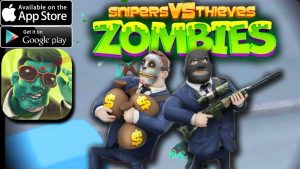 From the makers of Snipers Vs Thieves, this sequel takes the simple formula from the last game and adds — you guessed it, zombies. But this time, zombies aren't hungry for brains, they're hungry for money. Whatever, the story isn't the reason you'll be playing this. Protect your cash from hordes of zombies by taking them out with perfectly placed shots, and use the cash you earn to upgrade your trusty weapon. The controls are simple — just drag the crosshair over a zombie and hold it there until your shot meter fills up. There are in-app purchases, as you might expect, but it's fun enough that you'll be able to play without paying.
Candy Crush Saga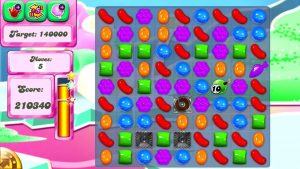 In the long line of color-match games, Candy Crush Saga is the last spinoff, and the one currently adored by iPhone-owning casual game players everywhere. If you haven't played Bejeweled in a while (or somehow missed that craze), download this best iOS games of all time free – Candy Crush Saga and whip it out the next time you have five minutes to kill.
Angry Birds 2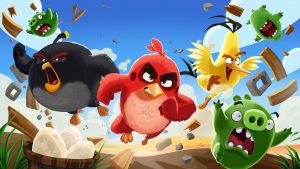 If you don't know what Angry Birds is, well, it's one of the most legendary mobile franchises around. The sequel to the hit game that spawned a movie, of all things, Angry Birds 2 takes you back into the war between the birds and the egg-nabbing pigs – a war that can only be won by flinging miffed birds at piggy houses. Hey, we said they were "angry," not "clever." There have been a few changes to the original formula though, and you can now pick the bird you use, take on multi-stage levels, and impress the Mighty Eagle to win coins to spend in his shop. While that may sound like a lot, trust us when we say this is one of the best casual gaming experiences around.
Hitman Go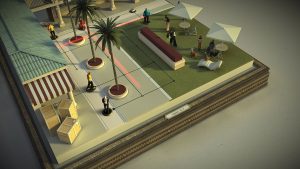 Translating existing game franchises to iOS has always been tricky. Not all games can make the leap from a console with controllers and buttons to nothing but a single touch screen. However, Hitman Go skillfully captures the essence of everyone's favorite bald assassin, Agent 47, in a more mobile-friendly form. You'll be shocked how much this slick series of strategy board games makes moving figures on a flat surface feel like sneakily murdering people.
Fruit Ninja Classic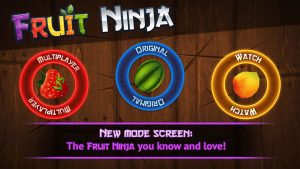 Fruit Ninja was one of the first truly best iOS games of all time on the App Store — a game not only about splitting produce but about beating your personal best. Frantically swipe your finger to destroy as much fruit as you can while also trying to dodge the bombs that can bring a quick end to your life as a sword-wielding warrior.The studio behind Fruit Ninja Classic, Halfbrick, has done a great job of keeping the experience alive, eventually delivering the (equally great) Fruit Ninja 2.0 update that added plenty to the experience.
These are the list of best iOS games of all time which you can't afford to miss. So, go ahead and add all these game on your favorite list and enjoy right now!