Top 7 best offline Android games 2019 that don't require WiFi
Let's have a look at Top 7 best offline Android games 2019 that you gonna surely love to try in your Android phone as they are top rated of this years and have higher download rates and user reviews. So have a look at these games below. So we believe this would be enough for the introduction part of this article, simply go and read out the main section given below now!
Crowd City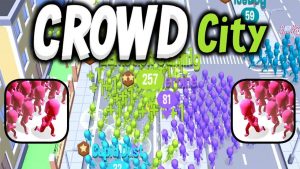 There aren't many free offline games for Android that are as addictive as the Crowd City. Once you start playing the game, you'll keep yearning for just one more round. The gameplay of Crowd City is very simple; you're given control of a random character that you can name, and every other person you'll touch turns into an identical clone of you. In order to win each round, you'll need to make as many clones of yourself as possible.It is a single-player offline game but you'll compete against a bunch of AI-controlled opponents to turn the nearby crowd into your look-alikes. The best part of Crowd City is when your crowd gets so big that it is able to turn other AI players into your clones as well.
Download Crowd City (Unlocked) for Android
Dawn Break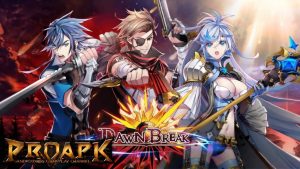 If you like anime and offline games for Android, then Dawn Break is a must-play for you. It is an offline single-player game on Android withThe game has similar combat to PC games and visually impressive graphics as well. Dawn Break gives you the option to play as three unique heroes, each having their own special ability. Accompanying each hero is an upgradable fairy that helps them throughout the combat. The gameplay of Dawn Break is excellent. The game's simple formula of dodging and attacking never gets old and keeps you entertained for hours. Dawn Break is one of those offline games that will keep you wholly entertained for a long time.
Download Dawn Break -Ice and Fire- for Android
Download Dawn Break -Night Witch- (Mod) for Android
Download Dawn Break -Light and Dark- for Android
Amaze!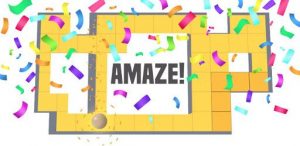 If you are wondering Which is the best offline games for Android? Amaze is the best choice for you. Don't be fooled by the casual looks of this game; Amaze is as challenging as it's approachable. The game gives you control of a ball which paints the ground in a particular color wherever it moves. Your objective is to color the whole maze. The game features two game modes: Classic and Limited Moves.In classic mode, you can move the ball around the maze an unlimited number of times. In the Limited Move, as the name suggests, you only get a limited number of moves to paint the entire maze.
Crossy Road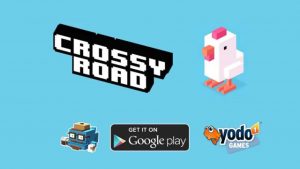 Crossy Road is one of the most best offline Android games 2019. It's basically the Frogger of the mobile gaming generation. You guide a chicken across the road, streams, and around various obstacles. The game features over 150 collectible characters, local and online multiplayer (when you play online anyway), offline support, Android TV support, and more. It's a family friendly game that is free to play. The in-app purchases are mostly for cosmetic stuff that doesn't affect the game.
Download Crossy Road (Mod Coins/Unlocked) for Android
Eternium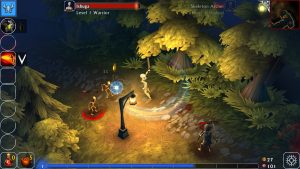 Eternium is one of only a few freemium RPGs that requires no internet connection. This is an action RPG. You run around, sling magic, kill bad guys, and explore various ruins and dungeons. Of course, you also get a story line, tons of loot to collect, and plenty of stuff to do. It plays like most mobile action RPGs. However, you don't have to connect to a server to play anything. You do have to make sure the latest content is downloaded, though. Otherwise the game may not function as expected. It's a freemium game, but it's not aggressively so. It's one of the most best offline games for Android 2019 high graphic that you must try.
The Room series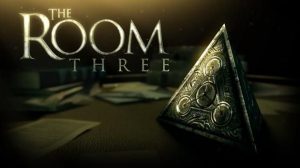 The Room is a series of outstanding puzzle games. They all have deep puzzles, outstanding graphics, and arcane story lines. The first three games feature puzzles strewn about a room. You solve them to escape the room. The fourth game takes place in a dollhouse and that's a fun little experience. The earlier games are a little shorter, but multiple endings in the later games help replay value and game length. You can play any of them offline. However, you can't use the cloud saving feature in The Room 3 and The Room: Old Sins while offline. They are also relatively inexpensive, have no in-app purchases, and have no advertising.
Asphalt 8: Airborne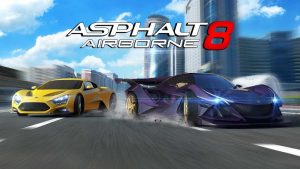 It is one of those single player disconnected android amusements which copies as online multiplayer. It is regularly used to benchmark gaming execution in android and ios gadgets. With decent looking illustrations and movements, it additionally has some executioner soundtrack which will engage you all through your virtual dashing vocation. Overall this game has bagged the first position in the top list!
Download Asphalt 8: Airborne for Android
Here are some of the best offline Android games 2019 that don't require WiFi or a mobile data connection. Thank you for your watching !