Hot Game Tomb Raider Reloaded Has A Soft Launch In Selected Regions
Emerald City Game has confirmed Tomb Raider Reloaded first launch Tomb Raider the new action-arcade adventure starring Lara Croft in some areas.
Brief Information About Tomb Raider Reloaded
As one of the pioneers for female protagonists in video games, Lara Croft has quite the legacy – 25 years in fact, as of 2021. The Tomb Raider franchise has appeared across the majority of most major platforms, rebooting itself over and over, and reaching a staggering 81 million sales worldwide.
Announced back in November 2020, the Canadian studio partnered with Square Enix London on the original outing will see the return of Lara's signature dual pistols, classic tomb hunting, and supernatural encounters.
Tomb Raider Reloaded is currently available to download in Thailand and the Philippines on iOS and Android devices, as confirmed by Square Enix to PocketGamer. Further territories are expected to receive the game before a full global launch takes place in 2021.
The free-to-play experience looks to take some inspiration from the original Tomb Raider version with developers of the 2013 reboot, Crystal Dynamics, contributing to the project in some form – although, the studio is not directly involved.
About Tomb raider reloaded gameplay, after releasing the first trial of gameplay, Emerald City Game has received a lot of opposing opinions, the majority of them said this game doesn't deserve with the Tomb Raider franchise, it's too obsolete, and not impressed at all, but some said they like this gameplay, with a mere entertainment mobile game, they don't require a high standard for it.
Initial Launch Of Tomb Raider Reloaded 2021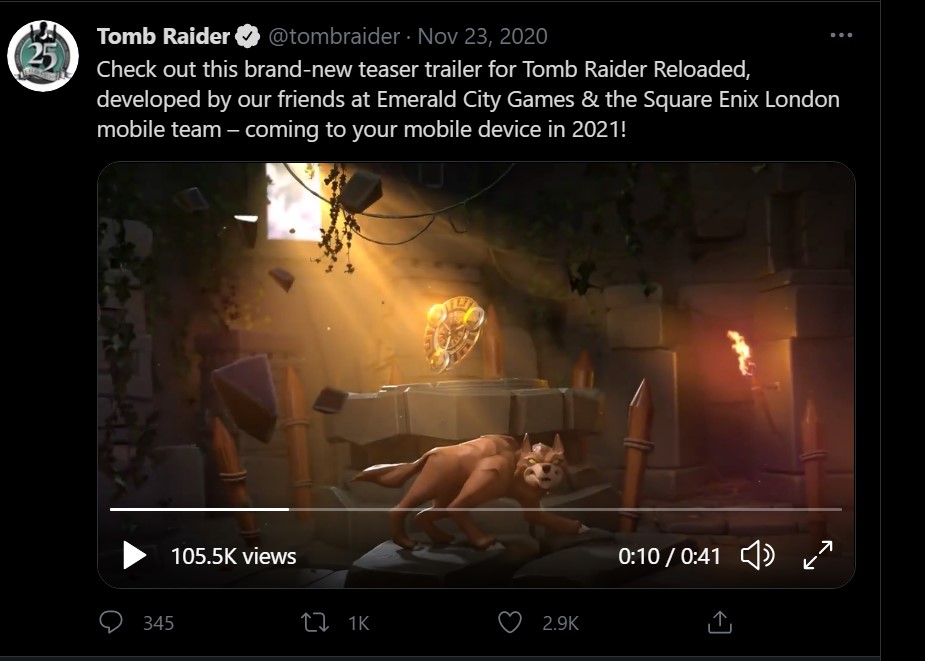 Even if receiving similarly mixed reviews, this still one of the most anticipated games in the first quarter of 2021.
PocketGamer has revealed that Tomb Raider Reloaded has entered into a soft launch in select territories. Those that live in Thailand and the Philippines can now check the game out. We've known this game would be officially released sometime in 2021, but now that it's clearly reached a more significant public testing phase, we should be nearing that release date. Sadly Square Enix and Emerald City Games still haven't provided a single screenshot, let alone a trailer that contains actual gameplay, though an enterprising YouTuber has uploaded a gameplay video recorded during early access.
Let's look forward to when this game available on Dlapk to have a free trial of a legendary franchise. Before that, you can check out some games like Tomb Raider on this article.