Top 8 best action games for Android offline to play without internet
Android gamers are always on the lookout for the best action games that are worth their pocket digs, even if it leaves a big hole. If you are one such serious android gamer, this list is tailor made for you. Check out the best action games for Android offline you can find out there.
1. Alto's Odyssey
Price: Free to play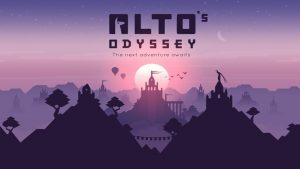 Alto's Odyssey is an outstanding offline game on the list of best offline action games for android free download. Alto's Odyssey is one of the newer offline games that requires no WiFi. It's a side-scrolling infinite runner. You ski down various slopes, make various jumps, and collect a bunch of coins. The coins unlock customization elements in the game shop. You also get colorful, good looking graphics. They won't win any awards for realism, but they sure are nice to look at. The mechanics are easy enough. You move forward on your own. The only player controls are jumping and performing flips in mid-air. The game is free with advertising. You can pay to remove the ads or buy coins to unlock customization elements. It's one of the most popular offline Android games.
>>> Download Alto's Odyssey for Android free
2. Blazing Sniper
Price: Free to play
This is one of the best free offline games for android that you must try. Offline games have advantages when unwanted advertisements do not hinder you while you get involved in your game. Blazing Sniper sets a perfect example of being a great offline shooter game with the aim of protecting people from attacks and viruses.
The game is quite simple; with 50 shooter tasks and endless methods to keep you engaged for long. Blazing Sniper is an excellent online game fun for Android with easy control and smooth gameplay.
>>> Download Blazing Sniper for Android free
3. ASPHALT 8 AIRBORNE
Price: Free to play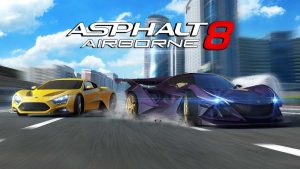 It is a real combination of high-quality graphics, speed, and awesome cars the latest version of the asphalt games, asphalt 8. The new asphalt connects new tricks and cars, even aircraft carriers. The developers decided everything they can spend on this one. On a good device, the gameplay is ready enough when you race against other opponents to win cash prizes which you can then use to upgrade and also to buy new cars. If anyone is looking for best free offline android games, Asphalt 8 Airborne is a perfect choice for you.
>>> Download ASPHALT 8 AIRBORNE for Android free
4. Hitman Go
Price: Free to play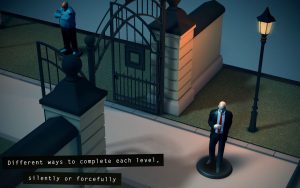 Based on the hit stealth action game from Eidos, Hitman Go offers a portable game experience in a turn-based puzzle game of the fabled franchise. The mechanic of this offline Android game are the following:
First, the players will assume the role of Agent 47. Second, he must complete his mission of eliminating targets at every level with certain conditions. While a level is a design on a grid-based board with interconnected nodes and lines as the path of movement for characters.
Third, assassination missions will need players to move Agent 47 next to the target node to accomplish. Finally, each level starts to become more challenging as players progress further into the game. Due to its popularity, Square Enix releases Lara Croft Go from the popular Tomb Raider series as the successor to Hitman Go.
>>> Download Hitman Go (Mod Unlocked) for Android free
5. Plants vs. Zombies 2
Price: Free to play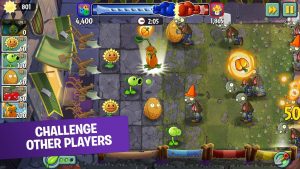 Plants vs. Zombies 2 is good choice on the list of best offline action games for android free download. One of the hit tower defense games that revolutionize the sub-genre. Featuring cutesy characters that sometimes have pop culture references for that added sense of humor. Plants vs. Zombies 2 upgraded its gameplay mechanics with new units to produce and new zombies to repel. This may be half a decade old, but the game still receives updates to balance the gameplay and sometimes in-game events to keep the players hooked. You don't need to be constantly online to play it, so better download this to your smartphone and start fighting those zombies.
>>> Download Plants vs Zombies™ 2 Free (Mod Coins/Gems)
6. Dumb Ways to Die 2: The Games
Price: Free to play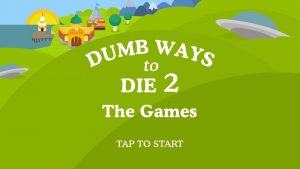 Dumb Ways to Die took games by storm, and Dumb Ways to Die 2: The Games is just as good. The setup is simple — play a range of dumb but fast-paced minigames to score points and compete in the Dumb Ways to Die Games. There's a large range of games to compete in, and most are very easy to understand. However, it's so fast-paced you should expect to die a few times before it clicks. But that's part of the game, and something you should embrace rather than avoid. Ads are served for retries, or you can pay to bypass that — with the fast pace, you may end up watching a lot of ads. It's a lot of fun regardless.
>>> Download Dumb Ways to Die 2: The Games [Mod] for Android free
7. Chess: Really Bad Chess
Price: Free to play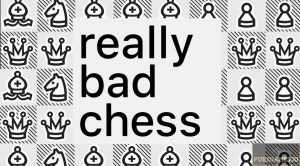 Forget about the classic version of chess you're used to. When you're offline, fire up Really Bad Chess and challenge yourself to think differently.
In this game, while the chess board remains standard, the pieces are completely random.
You might start with three queens and a single pawn, while the computer could have a series of six rooks. It makes you discard everything you know about chess, and think out of the box.
As you raise your ranking, the AI's level stays the same, but it gets better pieces to start. This might be my favorite non-chess chess game ever.
>>> Download Chess: Really Bad Chess for Android free
8. Ludo King
Price: Free to play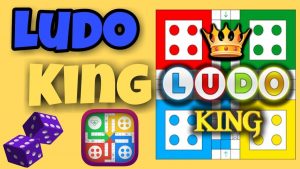 Board games are fun for the whole family but in the era of digital games, they aren't as popular. However, a popular Indian-origin board game, known as Ludo, is taking the Play Store by storm with more than 100 million downloads.
The premise of the game is simple: you have four pieces of four different colors and you'll have to make each of them run a full circle around the board. Players roll over the dice to figure out the number of steps they can move around the board.
If that sounds confusing, then don't worry, the game comes with a "Rules" section that can be found in the settings menu. Ludo is a competitive board game and cannot be played alone but don't worry — you can test your "dice throwing" skills against the CPU. Ludo also supports up to 4-player local co-op and is probably one of the few games on the Play Store to offer such a feature.
>>> Download Ludo King for Android free
Did I miss out on any of your best action games for android offline? Please share your views with the comments section below. And don't forget to subscribe!