Top 10 Best Scary Games For Android That Will Give You Goosebumps
If you want to deep into the world of ugly monsters, haunting ghosts, and serial killers, so the best scary games for Android are the best option for you!
It can be tough to find scary games for android devices, but we have done all the hard work for you by hand-picking some of the top 10 scary games for android from the DLAPK store, including spine-chilling room escapes, point-and-click horror games, and survival horror.
Related content: The Best Horror Games PC Free To Scare Yourself Silly With!

Murder Room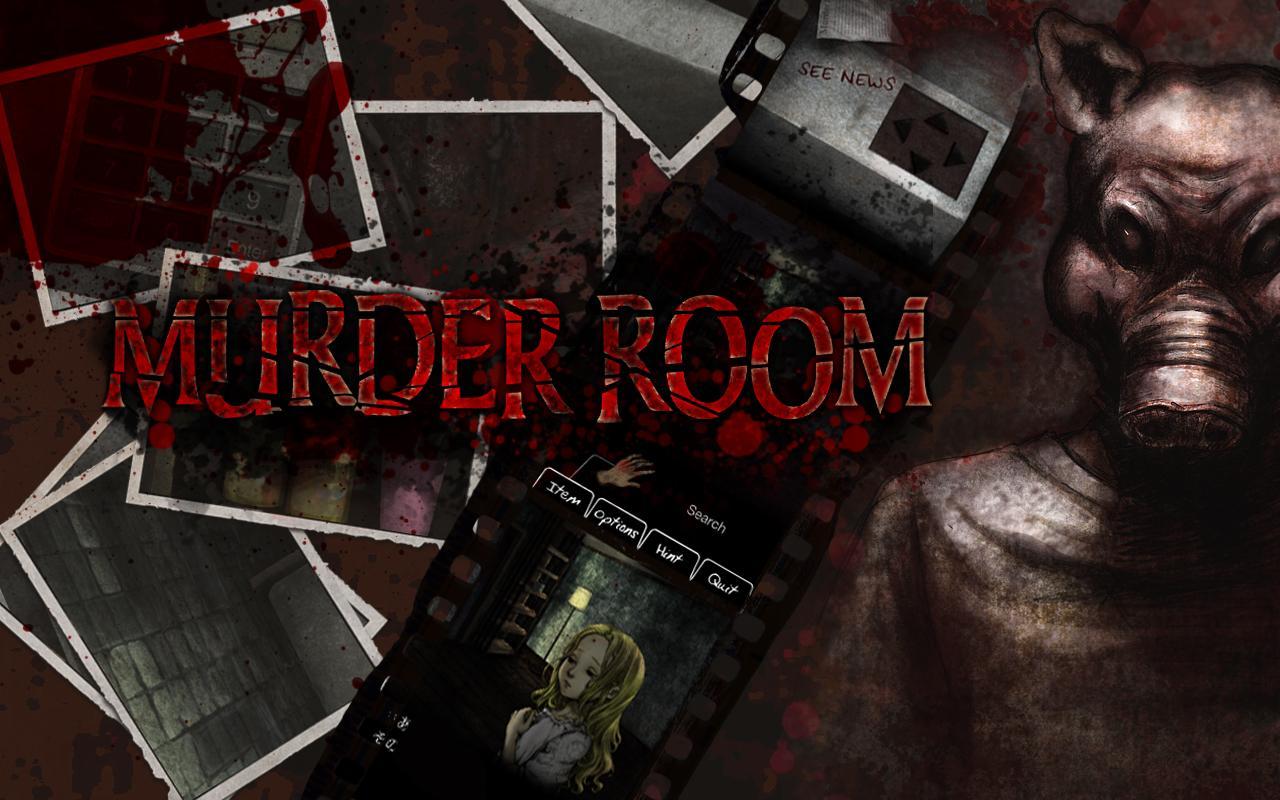 This adventure game, played from a first-person perspective (regular for most scary games for android and PC), has some of the most complicated puzzles you have ever come across.
In this game, you are trapped in a room with a chainsaw-wielding serial killer. The only way to escape is to interact with various elements and solve mind-bending puzzles. On occasion, the inventory-based puzzles will leave you totally confused, which leaves room for trial and error, as in most point-and-click puzzle games. However, the ending is totally worth the hard work.
Download scary game: Murder Room
Dark Meadow: The Pact
A survival horror game inspired by Bioshock, Dark Meadow: The Pact has a post-apocalyptic setting with a surprising fairy-tale twist. You will be fighting bloodthirsty goblins roaming the dilapidated halls of an abandoned hospital, seeking the warm blood of the living. More fear strikes as you encounter a witch, and eliminating her is the only way to escape the hospital.
Download scary game: Dark Meadow: The Pact
Call of Cthulhu: Wasted Land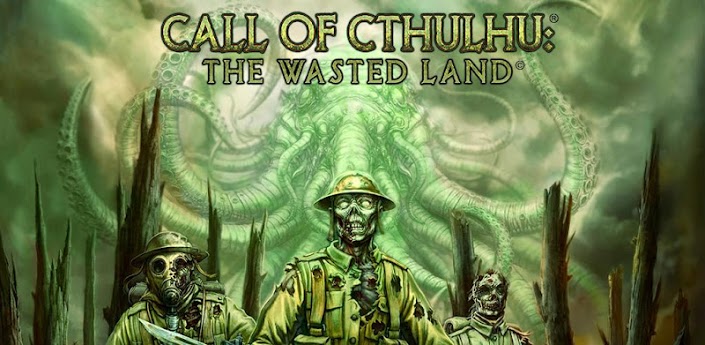 Call of Cthulhu: Wasted Land brings classic Lovecraftian horror to your Android device. Combining RPG with turn-based strategy elements, the game breathes fresh air into the horror genre. The game's WWI setting provides a perfect scary atmosphere for a Cthulhu Mythos game. Inspired by H.P. Lovecraft's Reanimator, Wasted Land pits a group of investigators against some of Lovecraft's scariest monsters, including popular mythos creatures, spiders, and zombies.
Download scary game: Call of Cthulhu: Wasted Land
Mystique Series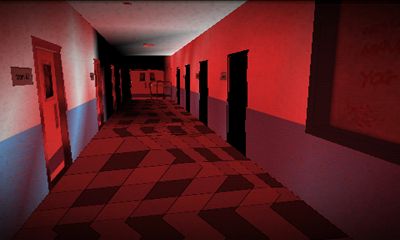 If you are fond of Android horror-themed room-escape games, then you shouldn't miss the three-chapter Mystique series. It has all those scary moments and can leave you totally helpless and confused unless you find all items quickly. The ghostly rooms in each chapter are filled with strange symbols, horrific entities, and some really challenging puzzles to blow your mind.
Download scary game: Mystique Series
Dead Space Android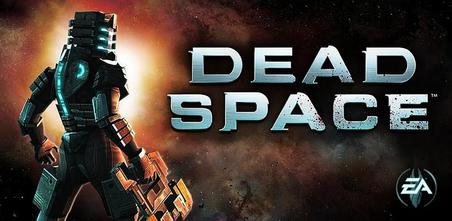 The Android version of Dead Space ratchets up the fear level by introducing grotesque necromorphs to your mobile screen. It has more than five scary environments infested with reanimated corpses. You will need to eliminate them using the most advanced weapons like the Core Extractor and Plasma Saw.
Despite these amazing weapons, there's this constant fear of necromorphs attacking in large numbers. Using simple touch-based controls, you will need to tackle these clever monsters by swiping and tapping at the right moment.
Download scary game: Dead Space
The Abandoned School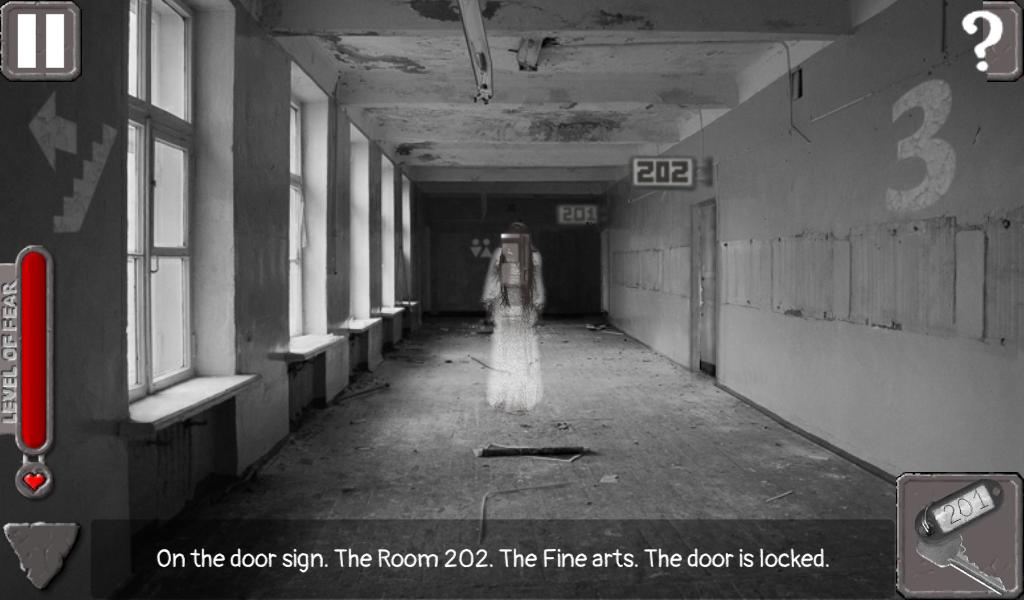 A creepy black-and-white survival horror game, The Abandoned School can get really scary if played with headphones on. The music and the amazing photorealistic visuals can really send chills down your spine.
You play the role of a schoolboy who wants to solve the mystery behind the suspicious deaths of his girlfriend and brother. The point-and-click mechanics allow you to explore classrooms, interact with objects, solve puzzles, and unearth a shocking truth about past memories associated with the abandoned school. The game also takes advantage of your Android device's magnetic sensor. You can tilt or shake your phone to get past obstacles.
Download scary game: The Abandoned School
Bloody Mary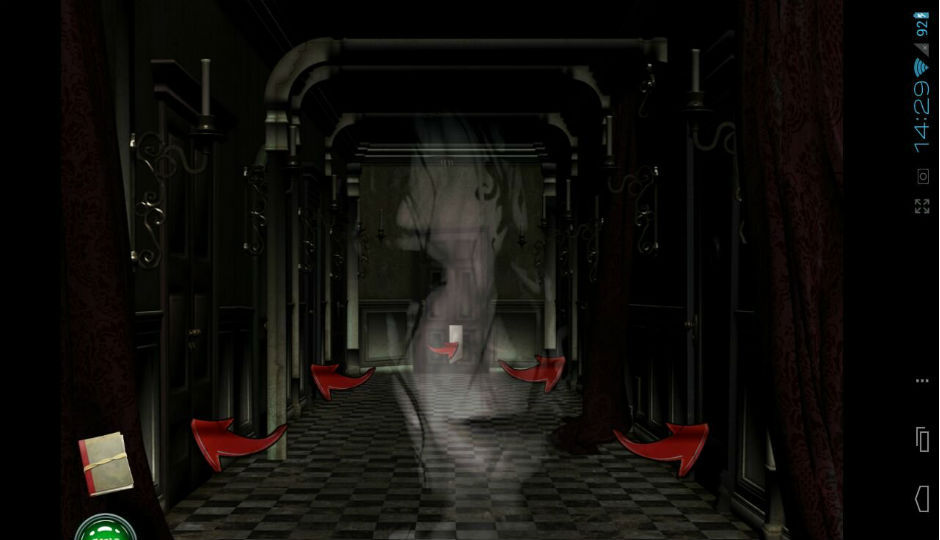 Possibly the only augmented-reality horror game on Android, Bloody Mary combines adventure-game elements with a slick interactive novel. The game relies on your phone/tablet PC's real-time clock to trigger events. A player may even catch a glimpse of a ghost if he points the phone at the right place and time. This unique gameplay feature makes your ghost-hunting experience extremely frightening.
Download scary game: Bloody Mary
Twisted Lands: Shadow Town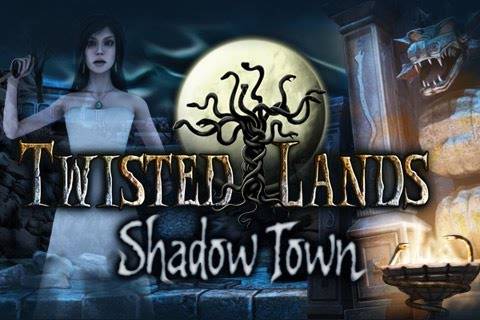 Twisted Lands is one of the scariest hidden-object games I have ever played. Set in a remote town, the game teleports players to eerie, spine-chilling hidden object locales, sporting ghastly visuals of the dead and the unknown. The atmospheric music and sound effects complement each scene, giving a picture-perfect scary environment.
Uninformed about the terrors in store for them at the island, a husband-wife duo set out to explore Shadow Town, uncovering secrets and a shocking truth. You will have to help the couple solve hidden-object puzzles to survive the perils awaiting them. The game has around 80 locations and more than ten puzzles. All 80 locations have to be explored to unearth hidden clues that lead to the ultimate truth.
Download scary game: Twisted Lands: Shadow Town
Into the Dead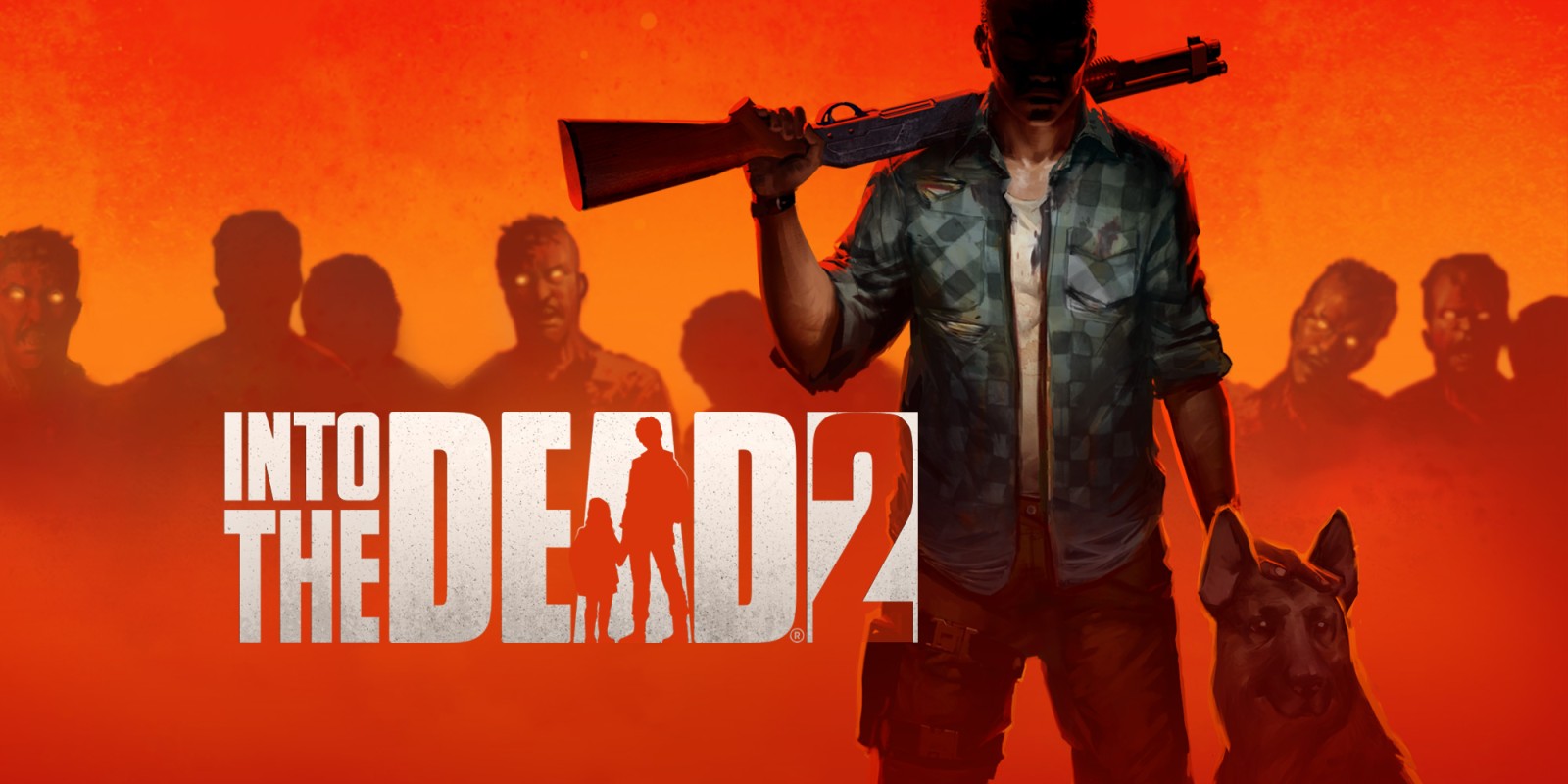 Imagine being surrounded by a bunch of zombies in a dark forest. All you can do is run or blast them using your assault rifle. Sounds scary! Into the Dead translates your deepest fears into a neat zombie survival game. The game combines endless runner mechanics with FPS and presents a scenario where you can either kill your enemies or run for your life if the dead outnumber the bullets in your gun.
Download scary game: Into The Dead
Horrorfields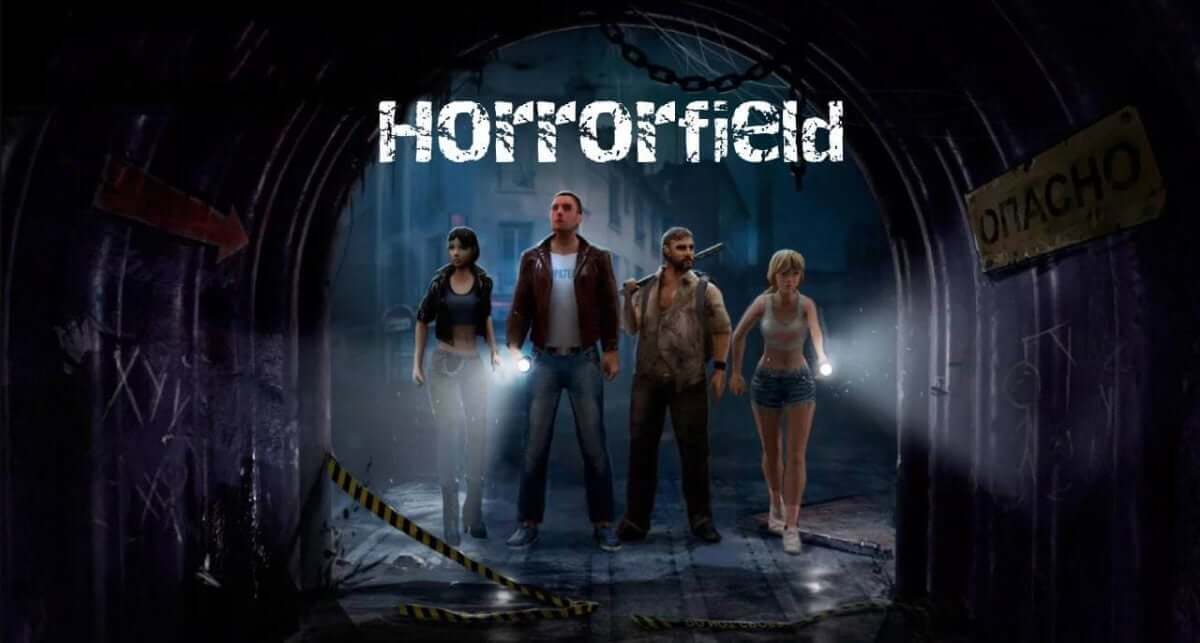 If you are a crazy fun of horror but simple single-player games are boring for you, the Horrorfields game which is one of the best scary multiplayer games android will satisfy your desire. More than 5 million downloads from Android Market and the number can be bigger if there was an iOS version.
In this easy-to-play a horror game, you can compete with your friends online and see who will be a victim of a crazy butcher or who will survive.
All actions take place in an eerie asylum with a lot of monsters appearing from the corner terrifying you. Dozens of mantraps are placed in each step to capture you and screaming will attract the main monster -the killer.
Download scary game: Horrorfield
If we missed any scary games for android, tell us about them in the comments! You can also click here to check out our latest Android app and game lists.