Top 10 best word games, word puzzle, and word search games for Android
The word game genre isn't as common as the block matching puzzler or the physics puzzler. It tends to tickle a very specific part of the brain, and not everyone is a words person. But we do love a good word game here at DLAPK. You might expect that given that many of us write words for a living. But a good word game can transcend the level of your vocabulary and simply prove fun to play in its own right. Let's discover our list of Top 10 best word games for Android below.
Alphabear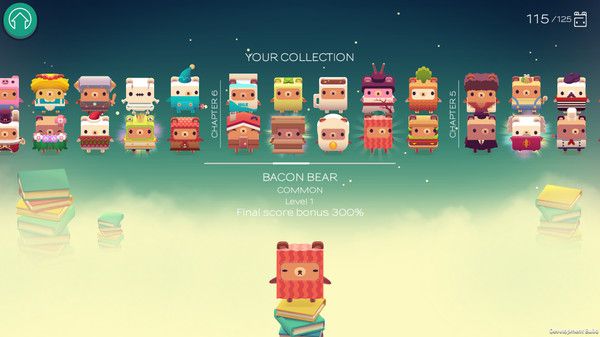 Alphabear is a unique beast. It started off as a phone game, but its most polished iteration has since been released on Steam and as a direct download on PC and Mac. Few games have successfully made that jump, but Alphabear earns it. Alphabear puzzles challenge verbal and spatial reasoning at once, using the classic "select letters to spell a word" mechanic, but rewarding players with useful (and adorable) power-up bears for using letters close to one another. In Alphabear 2 you can send your bears to Bear School and buy them clothes. It's a simple conceit that rapidly becomes devilishly devious.
Download Alphabear (Mod money) for Android
4 Pics 1 Word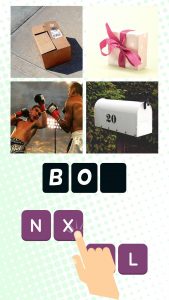 This game gives your four pictures that are all connected by a common word. Can you figure it out? This is a great casual game that starts out pretty easy but gets progressively more difficult as you reach the higher levels. There are literally thousands of levels to play so you're never going to run out of puzzles. It's a great game to play by yourself or with a small group of friends. It gets your brain going — and is also filled with ads. But it's free!
Download 4 Pics 1 Word (Mod Coins) for Android
Letterpress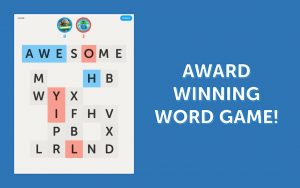 What is the best word game for Android? Letterpress is the best of the "Scrabble, but not" word games available for Android. A different combination of letters and bonuses makes this game more than a retread. A dedicated fan base – especially in Scandinavia, for some reason – makes for a thriving game community. That means there's always someone looking for a challenge.
Download Letterpress for Android
Wordament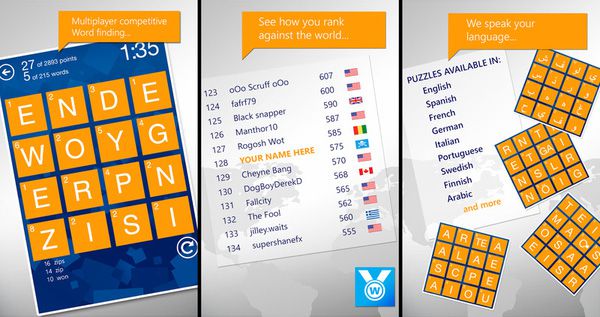 Originally a Microsoft product, of all things, Wordament is simple, clean fun that harks back to the old Windows Entertainment Pack. Shoutout to the OGs who know SkiFree. It lays out a layer of letters and has the player swipe words in a line, which is nothing new in regards to gameplay. However, its over-map "Adventure Mode" and discrete challenges for each puzzle give it just enough depth to be worthy of your attention.
Download Wordament for Android
Word Search Pro
If you're looking for a simple, fun, and beautiful app to play word search games with, this is the one for you. It has a bright colorful look, daily challenges, unlimited puzzles, and three difficulty levels that make it always fun to play. With elegant animations and night mode settings, it was definitely made with mobile users in mind. And, likely because of this, it's the #1 rated word game app in the iOS store.
Download Word Search Pro for Android
Supertype
Philipp Stollenmayer's supertype offers something a little different than the majority of word games in today's list. Instead of pulling from your vocabulary to form or find words, you'll have to smartly place letters on the board so that they fall in a particular way that will collect the many dots scattered around each level. In one instance you may want to drop an M, since the letter can physically cling onto objects, or maybe you'll drop a Y so that when you drop an O, it rolls in a specific direction. The choice is yours, which is what makes the game so darn fun.
Download Supertype for Android
Four Letters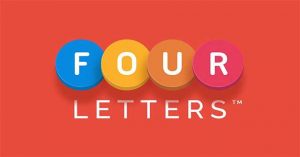 Four Letters takes Boggle and grinds it down to a super-fast formula: you've got 20 seconds to make a word from four letters, at which point the letters renew. The goal is to go as far as you can. There are multiple answers to each puzzle, and a leaderboard is included for those that really want to put their word-forming skills to the test. Sadly if you swear like a sailor, your favorite four-letter-words are not supported, so you'll have to keep your typing clean to play this one.
Download Four Letters for Android
Word Champ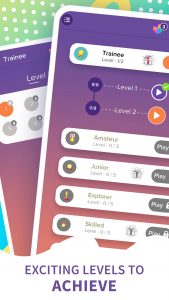 Trying to make you a 'word champ', the Word Champ app offers you an array of letters to form words. It starts off with the Trainee step and goes up till Lord, with each stage containing various levels and sub-levels. Each level shows the 'Solved by x number of players' to let you know how difficult or easy the game is.The app too has the usual word game elements in it — there are hints, extra points for watching videos, the shuffle option, bonus words, and so on. Another attractive element in the game is the encouraging remarks you get when you make a word.
Download Word Champ for Android
Heads Up!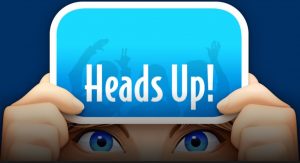 Heads Up! is a really fun local multiplayer trivia game. One player holds a phone or tablet to their head showing a word, and a teammate gives hints as to what the word is (without saying it specifically, of course). A quick flip down of the device brings up a fresh word when guessed right, while a flip-up is a pass. After it's all done, you can watch a video replay taken from the device's front-facing camera and share it out with friends. There are six themed packs available out of the gate, and plenty more through in-app purchases of about a buck a pop.
Download Heads Up! for Android
Word Nut
Word Nut app is a crossword game in which you have to form words out of the provided few letters. The concept is similar to most of the word game apps I have talked about previously; you get hints, you get to make bonus words that will get you extra points, free coins for watching videos, and more.However, one thing which is different is the ability to turn off ads by making purchases or watching a video which is a helpful feature.
Download Word Nut: Word Puzzle Games & Crosswords for Android
While all the word game apps mentioned above have ads and monotony in common, they are a good source of entertainment and knowledge. Do give these games a try and let us know which best word games for Android you liked. Also, keep reading DLAPK!