Top 8 best sports games for Android that cover the most popular sports around
With major sports leagues on hold and advice to stay home, we're sure most of you are itching to watch or play sports. What better opportunity then to try some of the best sports games for smartphones. We've selected 8 best sports games for Android that cover the most popular sports around. No matter what your favorite pastime is, we have a digital replacement for it. Let's begin!
NBA 2K20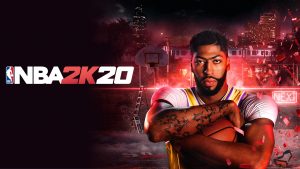 NBA 2K20 is a rare premium sports title for Android that doesn't rely on microtransactions and loot crates, which automatically makes it a great game, in my opinion. The graphics and presentation are top-notch and compare nicely to the console versions.NBA 2K20 offers multiple game modes including the MyCareer Run story mode, Run The Streets, and NBA Stories for reliving some of the greatest moments in NBA History. There's also online multiplayer and full support for Bluetooth controllers.This game is a rare treat as far as sports games on Android go. Even if you're not the biggest basketball fan, this is your best bet for a premium sportsball title on your phone.
Download NBA 2K20 (Mod Money) for Android
Australian Open Game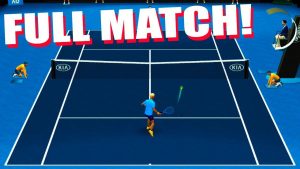 What is the best game to play on Android? This is the best tennis game we''ve found for Android. Developed by Big Ant Studios for Tennis Australia to help promote the Australian Open, this free title delivers a surprisingly robust number of gameplay options. You can play a quick match, beat the AO tournament to unlock the other Grand Slam events or play career mode with your customized player.The default controls automatically position your player to return shots with swipes used to perform different shots, but there are settings for more advanced controls as well. You can also unlock all of the 2019 Australian Open players. As you might expect, the career mode gets progressively more difficult as you carry yourself to victory.
Download Australian Open Game for Android
FIFA Soccer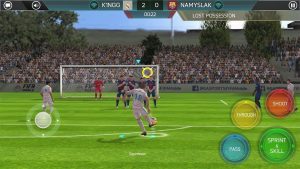 FIFA Soccer is the latest game in the FIFA franchise. It's also one of the most popular best multiplayer sports games for Android. It features full rosters of over 550 real teams. That includes past and present stars. The game also include some of the best graphics in a mobile game that we've seen. It is an EA game. Thus, you should prepare for all of the freemium stuff. Don't expect a completely perfect game, but it is definitely above average. Plus, it gets yearly refreshes with things like roster updates and occasionally even some mechanic changes.
Download FIFA Soccer for Android
Hockey Nations 18
Hockey Nations 18 is the best hockey game on mobile. However, there aren't a ton of hockey games on mobile and, overall, this is a fairly average title. The game has a lot of play modes, including live games, three-on-three, playoffs, and outdoor games. The actual game play is a little too fast, but otherwise fine. The game includes 80 teams, seven tournaments, and simple controls. Unfortunately, the controls did lag a bit during our testing. There are definitely some bugs that need worked out and some tweaks made. However, it's a consistent series of hockey games with regular yearly updates.
Download Hockey Nations 18 for Android
Skateboard Party and Snowboard Party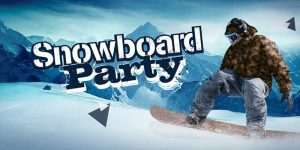 Maple Media is yet another developer on Google Play with decent sports games. These developers focus more on extreme sports like snowboarding, skateboarding, and they even have a hockey fighting game. Skateboard Party and Snowboard Party are Maple Media's marquee franchises. Skateboard Party plays fairly close to how Tony Hawk did on old consoles. There are a variety of tricks, a create-a-skater mode, and a story mode to play through. The latest in the series, Skateboard Party 3, also includes controller support and customizable controls. Snowboard Party is much the same except it's snowboards instead of skateboards. We're also big fans of Mike V: Skateboard Party and Tony Hawk's Skate Jam.
Download Skateboard Party for Android
Download Snowboard Party for Android
Rowdy Wrestling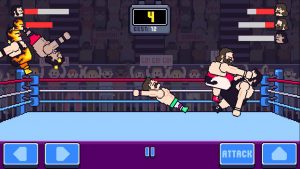 Rowdy Wrestling manages what some people might consider impossible: taking a sport that's already full of spectacle and the ridiculous, and making it even more so in every conceivable way.Bouts involve absurdly bouncy physics and fighters whose arms whirl about their person. Buttons enable you to move left and right, jump, and attack, but this isn't a game about precision and nuance. Instead, it's a madcap free-for-all, where you feel like you're, in terms of control, clinging on by your fingertips.
Download Rowdy Wrestling for Android
Tennis ClashTennis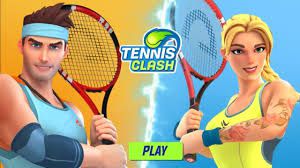 Tennis Clash is an excellent 3D sports simulator for Android smartphones and tablets. The application is free, but there are built-in purchases.The main feature of the gameplay is that the rivals on the court will be real players. It's necessary to take part in tennis matches, try to win them and gradually grow in the ranking, gaining access to new rivals, stronger and more experienced. Thus, you can get enough experience and become the best.Tennis Clash appMatches are held for three minutes each. The trajectory of the ball will be shown on the screen with a yellow arrow. In between games, you can train your team, which has even a coach. The team can grow in levels, gradually becoming better, stronger and faster, which will give an advantage over opponents in the next competition.
Download Tennis ClashTennis for Android
Volleyball Champions 3D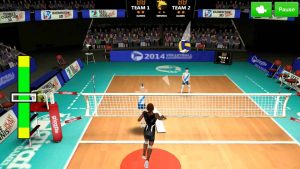 Volleyball Champions 3D has become one of the most popular volleyball games due to its quality graphics, realistic animation, and ease of control.In Volleyball 3D you will be able to create your own character by choosing his skin color, hair color, eyes and, of course, name. It will be the character you will win matches with, you will be able to improve his qualities and even discover new hairstyles. The gameplay is much easier than you might think at first sight. You will have to point your finger in the direction you want to send the ball – but you will have to do it at the right moment.
Download Volleyball Champions 3D (Mod money) for Android
These are the list of best sports games for Android which you can't afford to miss. So, go ahead and add all these game on your favorite list and enjoy right now!